Surf Clams for Saltwater Fishing Bait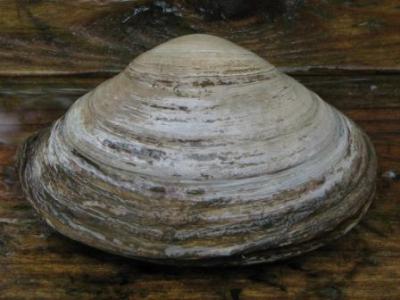 Surf clams, also called sea or hen clams, have a variety of uses. Fresh surf clams are easy to shuck and store well. Their meat freezes well and if properly brined and frozen remains firm and useable for long periods of time. Frozen shucked surf clams are often sold in tackle shops.
Surf clam baits are popular for surf fishing, wreck fishing, and general bottom fishing. When cut into small pieces, their tough meat makes an excellent bait for catching porgy (scup), spot, or other species that are known for being bait-stealers. Fresh surf clams are also useful as chum for black drum, cobia, and other species.