The New River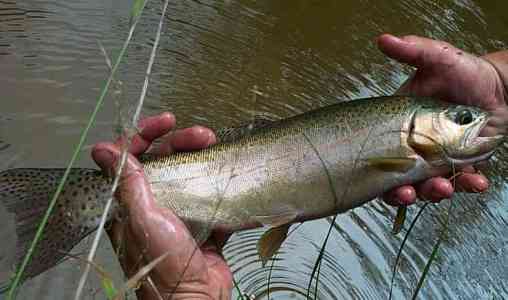 The New River rises near the Virginia-North Carolina border. The river is a tributary of the Kanawha River and part of the Ohio River watershed.
In North Carolina, much of the upper river passes gently through hills and meadows. New River State Park provides access areas along this stretch of the river. In Southwestern Virginia, the river passes thru rocky gorges and deep forests. Near Radford Virginia, the New River is impounded to form Claytor Lake.
Below the Claytor Dam, the New River runs unhindered into West Virginia. Some sections of the lower river include class II and class III rapids. Near Fayetteville, West Virginia, the New and Gauley rivers merge to form the Kanawha River.
The New River has the distinction of being the oldest river in North America, and one of the oldest rivers in the world. In North Carolina, part of the South Fork is dedicated as a National Scenic River. A stretch of the river through West Virginia is designated as the New River Gorge National River. The river has also been designated as an American Heritage River.
New River Fishing
The New is one of the Mid Atlantic region's premier rivers for freshwater fishing. Several Virginia and West Virginia state record fish have been caught from the New River, including smallmouth bass, and musky.
The upper New River is home to smallmouth bass, rock bass, redbreast sunfish, bluegill, walleye, flathead catfish, and other species. Landlocked striped bass sometimes ascend the upper river from Claytor Lake.
Below Claytor Lake, the New River gains momentum. Anglers on the lower river encounter smallmouth bass, rock bass, muskies, flathead catfish, and other species.
The Virginia Department of Game and Inland Fisheries maintains a fish stocking program on the New River.
Related Information