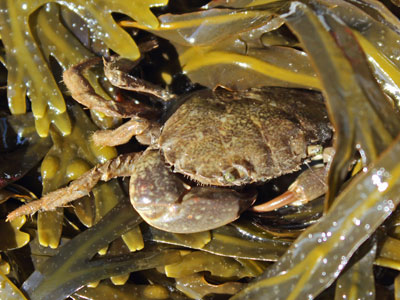 Mud crabs are small crustaceans that are occasionally used as saltwater fishing baits. Also known as oyster crabs, these small creatures are found hiding among oysters, mussels, seaweed, most often in muddy marsh habitats.
Mud crabs are similar in appearance to invasive green crabs.
Mud crabs can be kept alive for long periods of time if stored properly. Mud crabs are useful for catching tautog, black sea bass, porgy, and sheepshead.
Related Information