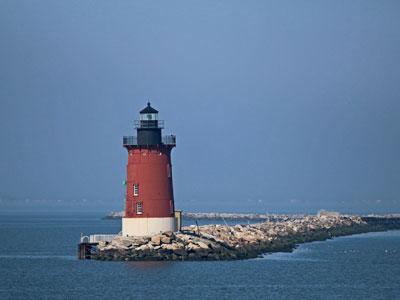 In Delaware, outdoor enthusiasts will find a wide range of experiences including fishing, crabbing, hunting, camping, beach going, birdwatching, and others.
The Delaware Bay is famous for its saltwater fishing, crabbing, beaches, horseshoe crabs, and springtime aquatic bird migrations.
At the bay's southern end, the town of Lewes is a popular destination for fishing, hiking, birdwatching, and other activities.
Saltwater fishing opportunities in Delaware include inshore fishing, offshore fishing, and a variety of specialized fisheries.
Indian River Inlet is the only seaside inlet located within Delaware. The inlet is well known for its rock jetties, strong currents, and productive fishing.
Delaware's coastal bays are popular areas for fishing, crabbing, boating, kayaking, and other activities.
Throughout Delaware, anglers enjoy freshwater fishing and tidal river fishing. The state is home to numerous ponds, rivers, creeks, and other areas.
Related Information