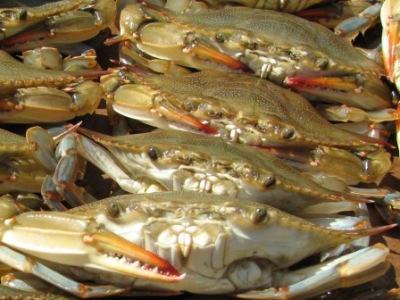 Soft shell crabs are a specialty bait and are sometimes substituted in place of peeler crabs. Similar to peeler crabs, soft shells should be kept alive as they deteriorate quickly after death. Soft shell crabs should be kept cool and moist at all times, but never submerged in water.
Soft shell crabs are usually cut into pieces two or four pieces for fishing. Baits are usually fished on a traditional top and bottom rig, fish-finder rig, or used to tip bucktail jigs.
Because soft shell crab baits are extremely tender, care must be used when casting. Some anglers use a rubber band around the bait to secure it to the hook.
Related Information