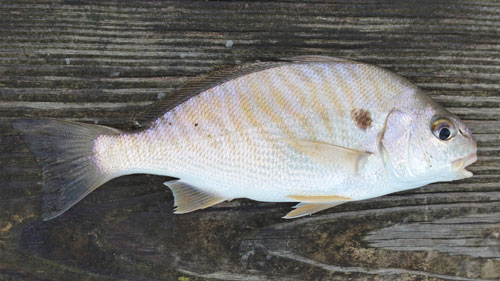 In the Mid Atlantic states, spot is a popular saltwater fishing bait. They make exceptional live baits around jetties, inlets, wrecks, shoals, and other areas where species such as striped bass, gray trout, red drum, and cobia are found.
Spot are often filleted and used as cut bait. Surf anglers cut small spot in half, using both pieces a bait.
Bait sized spot are usually caught from May thru October by bottom fishing, jigging, seines, or cast nets. They can also be caught using crab pots or wire fish traps.
Live spot require aeration or floating pens for long-term storage. If kept cool and not crowded, they can survive in a bait bucket for short periods. Although less effective than fresh baits, spot can be frozen for later use.
Related Information