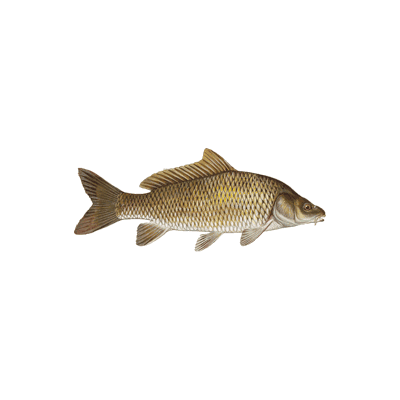 The common carp, a non-native species, is found throughout the Mid Atlantic in streams, creeks, rivers, lakes, and ponds. One of world's most adaptable species of freshwater fish, the common carp thrives in water conditions that many other fish find intolerable.
Common carp are present in nearly every major river of the Mid Atlantic region, including the Delaware, Susquehanna, Potomac, James, Rappahannock, and others. Carp tolerate brackish water and are often found within a short distance of saltwater estuaries.
Once regarded as an unimportant species, common carp have gained respect from many anglers. Carp are caught using bait as well as with artificial lures. Common carp are most often found in slow moving water, especially among aquatic vegetation.
They are often seen on the surface which makes them popular among sight-casters. Their size, stamina, and willingness to take flies has resulted in the fish being accepted as a gamefish by fly-fishing enthusiasts.
Related Information