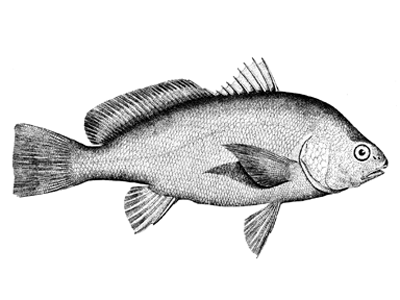 Freshwater drum occur in large rivers, lakes, and reservoirs throughout the Mid Atlantic region. Several impoundments are known for yielding exceptionally large freshwater drum, including Lake Ontario, Kerr Reservoir-Buggs Island Lake, and others.
A member of the croaker family, freshwater drum occasionally attain weights of 26 pounds or more.
Freshwater drum feed mostly on freshwater snails, clams, mussels, and crayfish.
Freshwater drum are also caught using baits as well as artificial lures.
Freshwater drum are also known as sheepshead.
Related Information