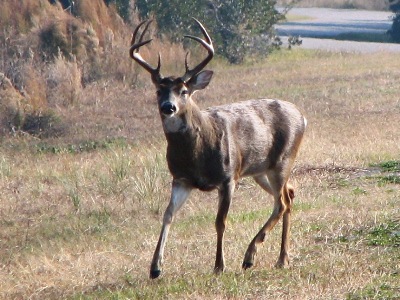 The whitetail (white-tailed) deer is by far the most sought after large mammal of the Mid Atlantic region. Whitetail deer are hunted for trophy mounts as well as their lean meat.
Although rifle hunting remains the most popular technique for taking whitetails, a wide range of hunting methods have gained popularity in recent decades.
Black powder rifles, shotguns, and other firearms are sometimes used for harvesting whitetail deer.
In most Mid Atlantic states, bowhunting for whitetails is popular. Although bow hunters take fewer deer than firearms hunters, enthusiasts of the sport often consider their experiences to be extremely rewarding.
In the Mid Atlantic states, whitetail deer populations are subject to fluctuations. Factors that affect deer population levels include drought, harsh winters, and diseases.
Deer hunters often spend a considerable amount of time doing pre-season research. Activities include equipment maintenence, monitoring properties with trail cameras, and other tasks.
Related Information