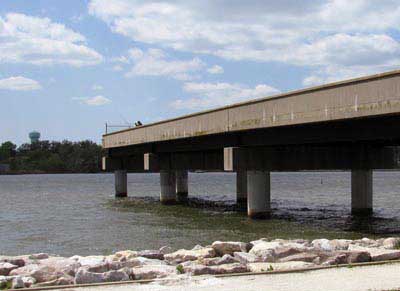 Jonas Green Park Fishing Pier
1990 Governor Ritchie Highway
Annapolis, MD 21401
(410) 222-6141
The Jonas Green Park fishing pier is located on the Severn River, near Annapolis Maryland. The pier is a popular location for catching white perch, spot, striped bass, and other saltwater species.
A key element of the pier is an underwater oyster reef. The reef is located approximately half way down the pier's length, including both the upriver and downriver sides of the pier. The reef contains oyster-covered concrete igloos which are known to attract a number of Chesapeake Bay fish species.
Crabbing is also popular on the pier, especially during the spring and fall when crab runs occur in the river. The pier's layout allows crabbers to fish a series of traps along the structure.
The pier is managed by the Anne Arundel County Department of Recreation and Parks and is subject to special rules. For fishing regulations, visit the Maryland Department of Natural Resources website.
Related Information