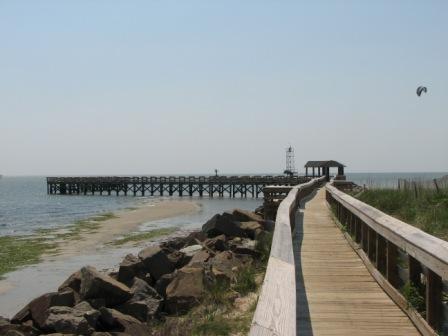 Cape Charles is one of the oldest fishing towns on the Eastern Shore of Virginia. Its deep water harbor is located near several of the state's most productive fishing spots.
Cape Charles is famous for its black drum fishing. Each spring, anglers from all over the Mid Atlantic Coast converge on the town in order to fish for trophy-class black drum.
Located on the west end of Cape Charles is a public fishing pier. Just north of the pier is one of Virginia's most scenic beaches. In addition to fishermen and sunbathers, the beach is a popular spot for sailboarding.
Cape Charles is located near Kiptopeke State Park, Cherrystone Campground, Eastern Shore National Wildlife Refuge, the Chesapeake Bay Bridge Tunnel, and other attractions.
Related Information