This tutorial offers some basic tips on cleaning medium to large black drum fish.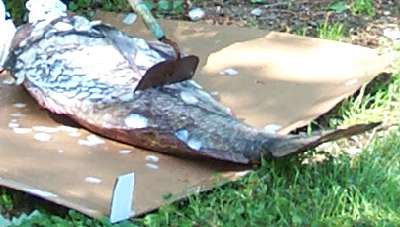 Step 1. Wash the drum and lay it out on a piece of cardboard or plywood.
Use a garden hoe and scale the fish.

Step 2. Cut down behind the gills and down the back close to the dorsal fin.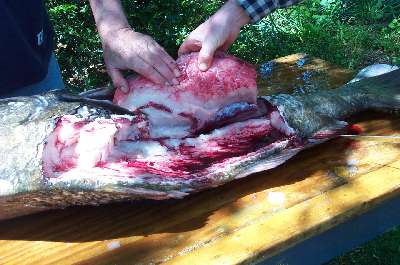 Step 3. Cut from the top down and around the ribs. Lift the fillet and cut free.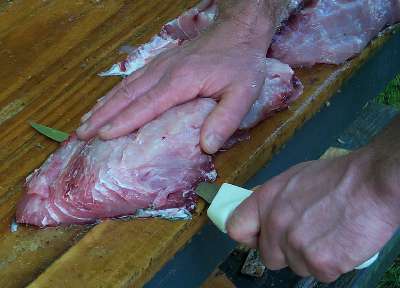 Step 4. Lay the fillet down flat, cut the meat from the skin and cut into steaks if desired.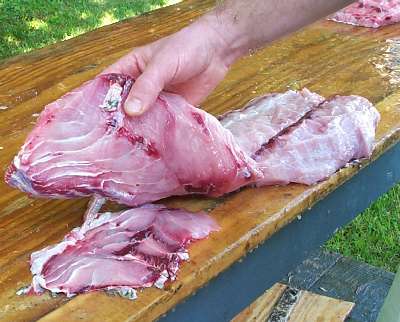 Step 5. Wash the steaks or large sections, bag and put on ice immediately.
Related Information