This page provides an overview of how to clean and fillet saltwater fish. The fish shown in this tutorial is a black sea bass. Most saltwater fish of the Mid Atlantic can be cleaned using the same basic method. The finished fillets are skinless and boneless.

Step 1. Cut around the outline of the fillet with the tip of the knife.
Make a shallow cut just enough to get under the skin.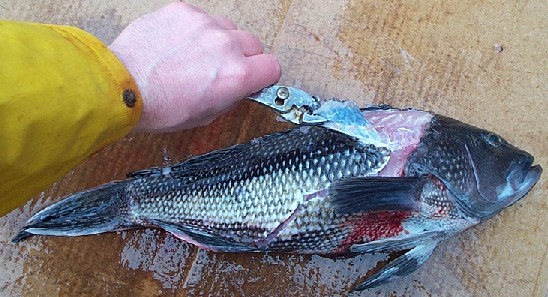 Step 2. Peel the skin back with a pair of pliers.

The result of step 2. The carcass is ready to fillet.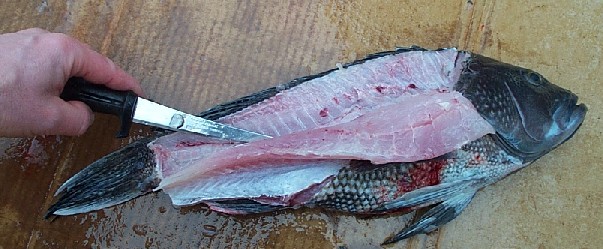 Step 3. Cut the fillet from the bone working down from the top.
Use a slender flexible fillet knife. Carefully cut around the ribs.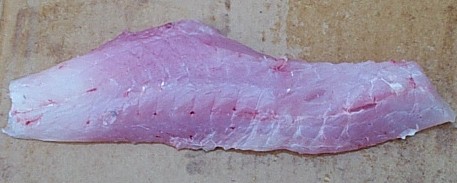 The finished boneless fillet is ready to be rinsed and put on ice or in a refrigerator.
Notes: When cleaning fish, it may be best to scale the fish and leave the skin on the fillet. For some species, it is best to fillet the fish and then lay the fillet down flat and cut the skin off with a knife.
Related Information