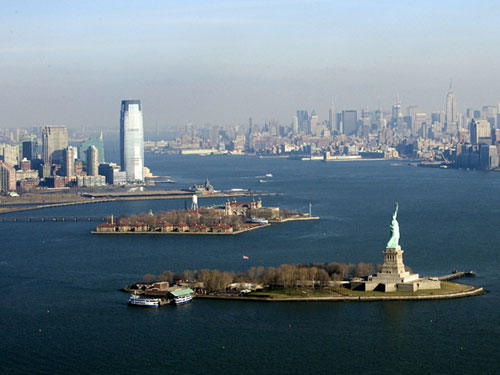 The Hudson River is New York's largest river and one of the most important watersheds in the Northeast. According to the New York State Department of Environmental Conservation, the Hudson River Watershed sustains more than 200 species of fish.
The Hudson River receives an array of anadromous species that migrate up the river and its tributaries each spring to spawn. Migratory fish include striped bass, American shad, hickory shad, and river herring. The river is also home to shortnose and Atlantic sturgeon, both of which are protected under the Endangered Species Act.
Although dams on the Hudson have blocked migrating fish for decades, plans have been made to improve migratory fish passage into the upper Hudson. Located near Albany New York, the Federal Dam (Green Island) is the first dam on the Hudson River and is the head of tide.
Above the Federal Dam, several dams exist on the Hudson as well as the Mohawk River which empties into the Hudson River 1 mile upstream of the Federal Dam.
The Lower Hudson merges with water exiting Long Island Sound via the East River to form Upper New York Bay before flowing thru the Narrows between Staten Island and Brooklyn on its way to Lower Bay. 
Once considered to be polluted beyond hope, the Lower Hudson River has rebounded considerably. In recent decades, populations of striped bass and other fish species have increased greatly along the river.
Related Information