The Patapsco River is the northernmost of central Maryland's three main rivers. Over its course, the river flows thru Liberty Reservoir, Patapsco Valley State Park, and Baltimore Harbor.
Upper Patapsco River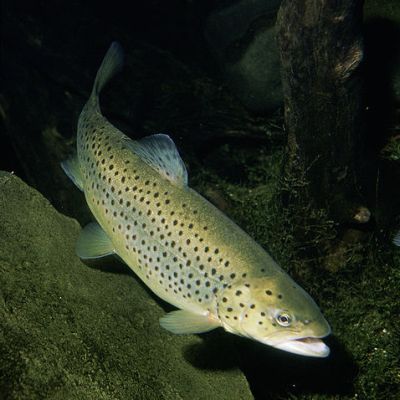 The Upper Patapsco begins as a network of small woodland streams. The Upper Patapsco and many of its smaller tributaries contain populations of brown trout, smallmouth bass, rock bass, redbreast sunfish, hog suckers, white suckers, and other species.
Once an important spawning habitat for shad, river herring, yellow perch, and other species, much of the river became blocked by centuries of dam construction.
In recent decades, restoration projects on the upper Patapsco resulted in the removal of obsolete dams that restricted fish migrations.
The North Branch Patapsco feeds into Liberty Reservoir, one of Maryland's largest man-made impoundments. Below the Liberty Reservoir dam, the river converges with the South Branch and passes through Patapsco Valley State Park.
The South Branch Patapsco River runs through mostly rural woodland habitats. Much of the South Branch lies within Hugg Thomas Wildlife Management Area and Patapsco Valley State Park – McKeldin Area.
In 2018, the Maryland Department of Natural Resources opened a section of the South Branch Patapsco River near Sykesville as a Group 1 Delayed Harvest Trout Fishing Area.
Along its path, the mainstream Patapsco River passes through historic Ellicott City on its way towards Baltimore.
Tidal Patapsco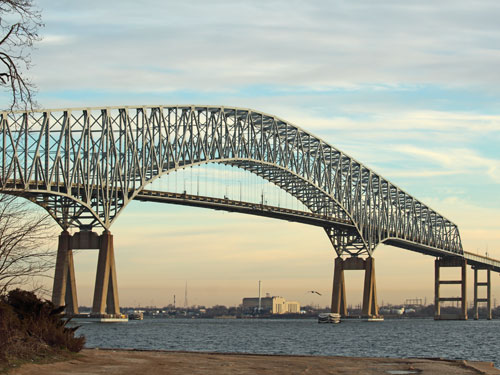 The tidal Patapsco River encompasses Baltimore Harbor, the Middle Branch, and the lower river out to the Chesapeake Bay.
Although the area is known for its shipping, heavy industry, and constant boat traffic, fishing in the tidal Patapsco can be extremely productive.
The area just east of Baltimore's Inner Harbor is known for its excellent fishing for striped bass, white perch, and other saltwater species.
Located on the tidal Patapsco River are numerous parks, marinas, fishing piers, boat launches, and other resources for urban fishing.
Related Information