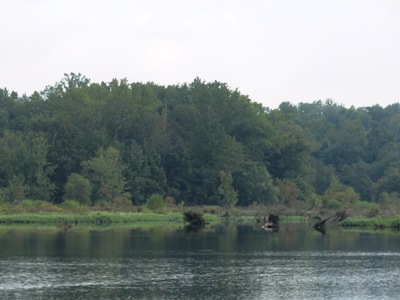 Tuckahoe Lake is an excellent area for freshwater fishing, kayaking, and wildlife watching. This 50 acre lake is located in Tuckahoe State Park, near Easton Maryland.
The lake is formed by Crouse Mill dam, which is located on the southern end of the lake. At the northern end of the lake is Mason Branch which meanders thru a mix of pine forest, cypress swamp, and tall sand bluffs.
Anglers fishing in Tuckahoe Lake catch largemouth bass, black crappie, bluegill sunfish, and other fish. Below the dam, Tuckahoe Creek is known for its spring runs of American shad, hickory shad, river herring, yellow perch, and white perch. During the spring and summer, northern snakeheads are sometimes caught in the creek below the dam. During late winter, Maryland DNR stocks rainbow trout in the lake's tailwater section.
Related Information