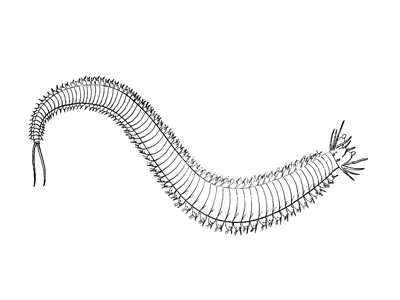 Sandworms are an important saltwater bait in New England, New York, and New Jersey. These large marine worms are used for catching striped bass, weakfish, fluke, bluefish, whiting, and other species.
Sandworms can reach up to 4 feet in length. They can be recognized by their blue heads with two large pincer teeth that can inflict bites. Sandworms are similar in appearance to bloodworms.
Sandworms are usually fished using traditional top and bottom rig, fish-finder rig, two-hook worm rig or Carolina rig. In Long Island Sound, sandworms are sometimes slow trolled along the shoreline for striped bass. Sandworms should be kept cool and moist prior to fishing.
Several tackle companies offer lures and synthetic baits that are designed to mimic sandworms. Unlike the real thing, packaged baits store well and have a long shelf life. Despite their artificial properties, anglers often report good success when using synthetic sandworm baits.
Related Information