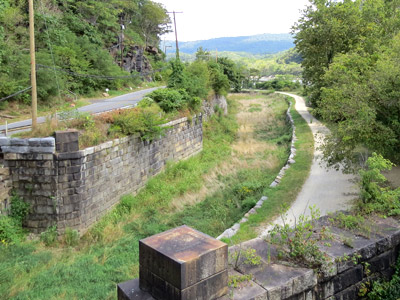 The Chesapeake and Ohio (C & O) Canal is one of Maryland's most important historical assets.
The canal extends along the Potomac River from Washington D.C. to Harpers Ferry and on to Cumberland, Maryland.
Portions of the original C&O Canal have been preserved within the Chesapeake and Ohio National Historical Park.
Although much of the original canal has sustained damage from floods and neglect, some sections have been restored and rewatered.
Portions of the C&O Canal contain a variety of fish species including smallmouth and largemouth bass, bluegill sunfish, pumpkinseed, rock bass, black and white crappies, chain pickerel, yellow perch, blue catfish, white catfish, channel catfish, carp, American eels, and other species.
In some areas, nearby headwater streams contain populations of native brook trout.
Related Information