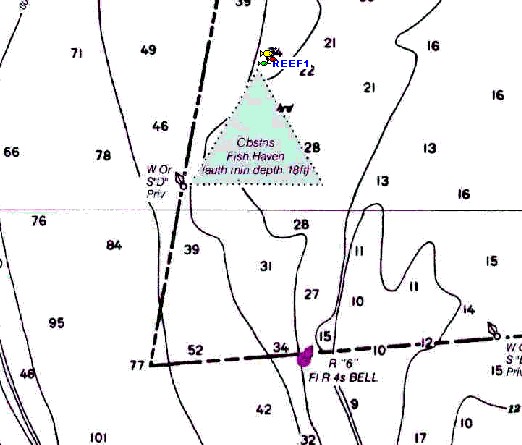 The Artificial Reef near Crisfield, MD was built by Maryland's Department of Natural Resources in 1988. The reef is constructed of 3,000 tons of granite rock.
The reef is visited by tautog, croaker, trout, drum, flounder, porgy, rockfish, black sea bass and other species.
The reef area is located just north of buoy R6, locally known as "Fox Island Buoy". The triangle on the map shows the area of the reef.
The following GPS coordinates are locations of rock piles at the Crisfield reef:
REEF1 3755.588 7556.586
REEF2 3755.578 7556.561
REEF3 3755.575 7556.604
REEF4 3755.567 7556.565
REEF5 3755.569 7556.604
REEF6 3755.552 7556.568
REEF7 3755.549 7556.624
REEF8 3755.543 7556.584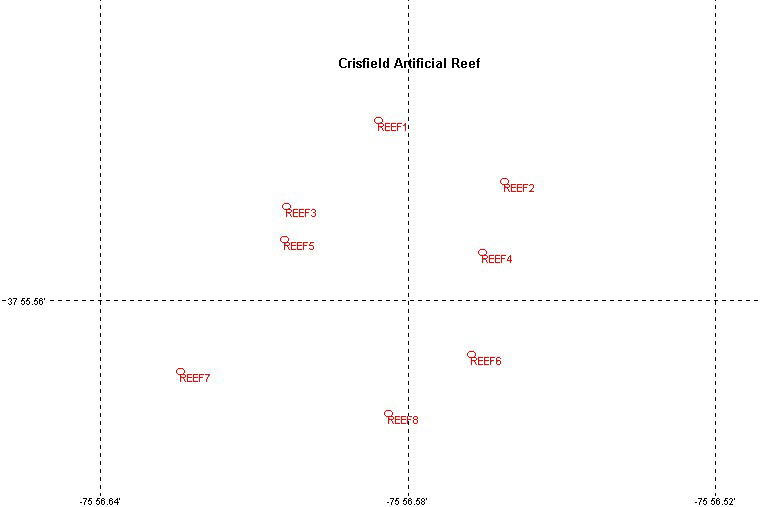 This close-up map of the coordinates shows how the reef lies.
Related Information
Artificial Reefs (Mid Atlantic)