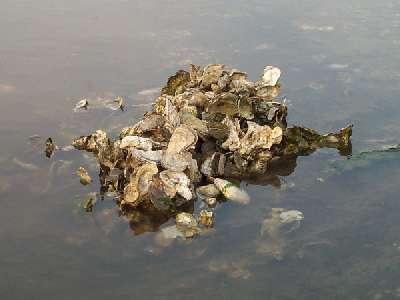 Chincoteague Virginia is well known for its excellent quality oysters. Clear salty Atlantic water pours thru Chincoteague Inlet with each tide, providing an excellent environment for growth of oysters. The island is surrounded by natural and cultivated oyster bars and reefs.
Chincoteague oysters are served steamed in the shell, raw on the half shell, single fried, in oyster stuffing, oyster stew, or other dishes. Oysters can be purchased in the shell by the bushel or shucked and stored on ice.
Several local markets carry fresh oysters and traditional oyster dishes are available in almost every Chincoteague Island restaurant.
Related Information