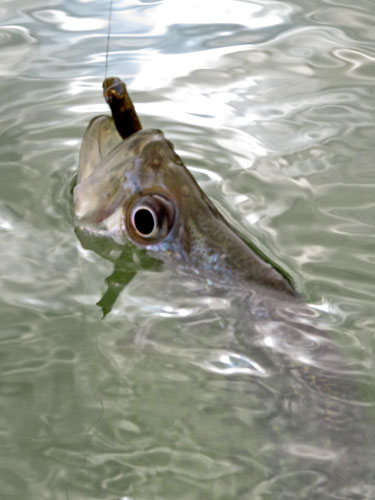 Lake Anna is one of the largest lakes in Virginia (9,600 acres). The impoundment provides cooling water for the North Anna Nuclear Power Station.
Since its completion in 1972, a variety of fish species have been stocked in Lake Anna. Initially, the impoundment was stocked with largemouth bass, bluegill, redear sunfish, and channel catfish. Later, striped bass, and walleye were stocked in the impoundment.
Virginia re-stocks the impoundment annually with striped bass and walleye in order to maintain healthy fisheries. During the 1980's, blueback herring and threadfin shad were successfully introduced in order to provide forage for the lake's open water gamefish.
The lake hosts a variety of marinas, outfitters, rental facilities, and other resources. Encompassing nearly 3.000 acres, Lake Anna State Park has rental cabins, camping, hiking trails, picnic areas, swimming beach, children's play area, boat ramp, food concession stand, and fishing pond.
Related Information