Lake Moomaw is a 12 mile long impoundment of the Jackson River. Located in Western Virginia, the lake covers 2,530 acres and has a maximum depth of 152 feet. This cool mountain lake contains a unique combination of both coldwater and warmwater species.
Forage Species
Alewives, members of the herring family, were stocked in the early 1980's in order to establish a plentiful food base for both trout and other predators. Alewives are a schooling fish, occupying the open waters of the lake.
Warmwater Species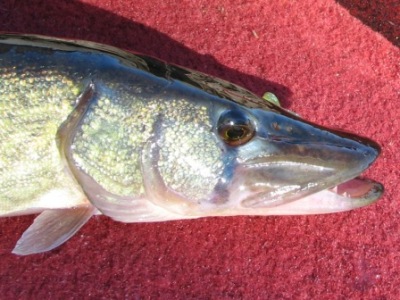 Upon initial construction, smallmouth bass, rock bass, and chain pickerel moved into the lake from the Jackson River. Yellow catfish were also introduced from farm ponds which were flooded by the lake.
Beginning in 1980, the lake was stocked with largemouth bass, bluegill, redear sunfish, and channel catfish. Eventually, species such as black crappie, yellow perch, and alewives were added to the lake. Lake Moomaw has yielded multiple state record yellow perch.
Coldwater Species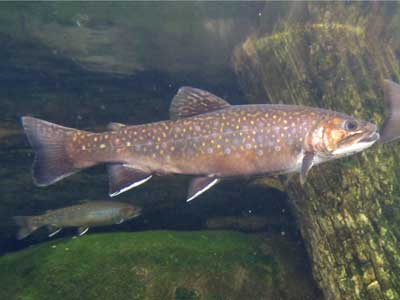 Lake Moomaw contains a layer of cold, oxygenated water that sustains stocked rainbow trout, brown trout, and brook trout. The lake's abundant supply of alewives provides an excellent forage base for all three species.
Lake Moomaw trout are caught by trolling, live-bait fishing, surface fishing, and other techniques. In addition to lake fishing, some anglers target trout as they move upstream into the Jackson River.
Related Information