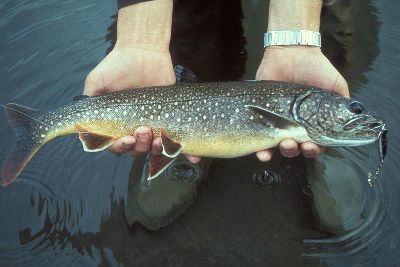 Lake Ontario, one of the Great Lakes, is bordered by New York to the south and Ontario, Canada to the north. In the northeast, the lake feeds the Saint Lawrence River. To the south, Lake Ontario receives water from Lake Erie via the Niagra River.
Lake Ontario is famous for its trout and salmon fishing. The lake supports populations of Atlantic, Chinook, and coho salmon, steelhead, brown trout, and lake trout. To enhance fishing opportunities, both Canada and New York maintain fish stocking programs on the lake.
Yellow perch and walleye are highly sought after by Lake Ontario anglers. Other important fish include smallmouth bass, musky, northern pike, white bass, white perch, rock bass, sunfish, and channel catfish. The lake also contains lake herring, lake whitefish, burbot, freshwater drum, suckers, buffalo, quillbacks, rainbow smelt, and alewife.
In the winter months, Lake Ontario is often subjected to lake-effect snowstorms. These unique storms are occur when evaporating lake water is exposed to freezing Arctic air. Lake effect storms often produce snow falls that are measured in feet rather than inches.
Despite its harsh winter conditions, ice fishing is popular on Lake Ontario. Panfish are the most sought after species for most ice fishermen. Although less common, trophy class fish are sometimes caught through the ice, with lake trout, musky, and northern pike being a few of the possibilities.
Related Information