Delaware Saltwater Fishing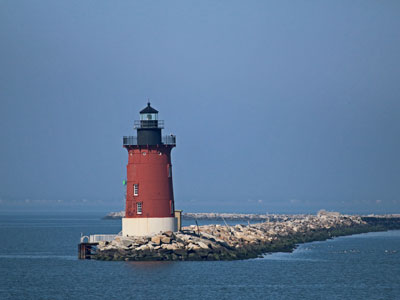 Saltwater fishing opportunities in Delaware include inshore fishing, offshore fishing, and a variety of specialized fisheries. The Delaware Bay is famous for its saltwater fisheries, including weakfish, tautog, striped bass, black drum, flounder, and others.
Indian River Inlet is the only seaside inlet located within Delaware. The inlet is well known for its rock jetties, strong currents, and productive fishing for striped bass, bluefish and flounder. Saltwater fishing is also popular in Delaware's coastal bays, where flounder, weakfish, croaker, spot, bluefish, and kingfish are possibilities.
Along the Delaware Coast, anglers enjoy nearshore bottom fishing among shoals, breakwaters, wrecks, and artificial reefs. Further offshore, anglers fish for sharks, tuna, wahoo, dolphinfish, billfish, and other species.
Related Information
Del-Jersey-Land Artificial Reef