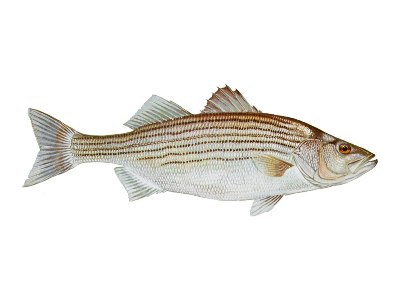 Sandy Hook is one of New Jersey's most prominent fishing destinations. Sandy Hook's ocean side includes surf zones, sand bars, sloughs, and tide rips. On the back side, anglers will find sheltered coves, mud flats, and other fishing areas. Just off the beach, numerous shoals and drop offs attract a variety of fish species.
At varying times throughout the season, Sandy Hook is visited by striped bass, weakfish, bluefish, flounder (fluke), false albacore, Atlantic bonita, bluefin tuna, and other species.
The abundant shoreline access along Sandy Hook attracts surf fishermen and fly fishing enthusiasts. The area is also frequented by local fishing guides and clubs.
As with other inshore fishing spots in the Mid Atlantic region, Sandy Hook can present challenges for boaters. According to NOAA's Coastal Pilot, the tip of Sandy Hook is changeable and the area around it is subject to severe shoaling.
Weather can also be a factor, especially when winds and tides oppose each other.
Related Information