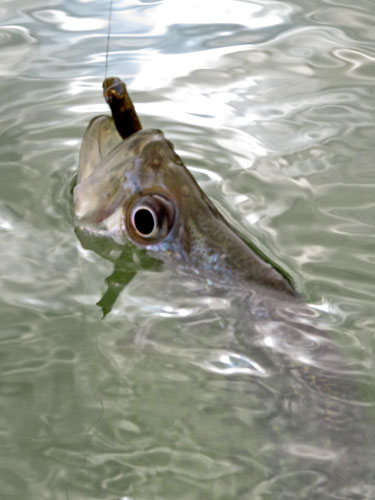 This page describes the Roanoke River from its origin In Virginia to the river mouth in North Carolina's Albemarle Sound.
The headwaters of the Roanoke River originate in western Virginia where the North Fork and South Fork of the river merge. The North Fork, approximately 30 miles in length, rises between two mountain ridges. The 20 mile South Fork is fed by several mountain streams before joining the North Fork.
After merging, the river flows through the Roanoke Valley, to Salem, then on to the city of Roanoke, before emerging from a gorge in the Blue Ridge Mountains southeast of Roanoke.
The Roanoke's mid-section is impounded along much of its course to form a series of reservoirs. Below the city of Roanoke the river is impounded to form two of Virginia's most famous reservoirs; Smith Mountain Lake and Leesville Lake. The section between the Leesville Lake and Kerr Reservoir is known as the Staunton River.
Near the Virginia-North Carolina border, the river is again impounded to form Buggs Island Lake – Kerr Reservoir. Another dam, located west of Roanoke Rapids, North Carolina forms Lake Gaston, which stretches upstream into Virginia to the John H. Kerr Dam.
Below Lake Gaston, the river is impounded once again to form Roanoke Rapids Lake. Below Roanoke Rapids, the lower Roanoke River follows a natural path to the Albemarle Sound.
The Roanoke River provides important habitat for a number of rare fish species. The Roanoke bass occurs only in the Roanoke and Chowan River drainages of Virginia, and the Tar and Neuse River drainages in North Carolina.
The river also provides habitat for the endangered Roanoke logperch, a species that is related to walleye, sauger, and yellow perch.
Related Information
North Carolina Freshwater Fishing