New York Freshwater Fishing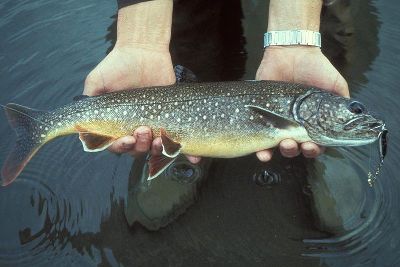 The state of New York contains several of the best areas for freshwater fishing in North America, including the Hudson River, St. Lawrence River, Niagra River, Lake Ontario, Lake Champlain, and the Finger Lakes.
Many of New York's lakes contain lake trout and landlocked Atlantic salmon which are maintained through fish stocking programs. Landlocked Atlantic salmon are found in lakes Ontario, Champlain, Cayuga, Seneca, and a number of impoundments in the Adirondacks region.
Some lakes and rivers also contain non-native trout and salmon including brown trout, steelhead, Chinook salmon, and coho salmon.
In addition to trout and salmon, Lake Ontario is a top destination for catching smallmouth bass, walleye, musky, northern pike, yellow perch, and other species. With its diverse mix of trophy-class fish, the lake attracts anglers from around the nation.
Several of New York's major rivers provide important spawning habitat for American shad, hickory shad, river herring, striped bass, Atlantic sturgeon, and other anadromous species.
Related Information
New York State Department of Environmental Conservation