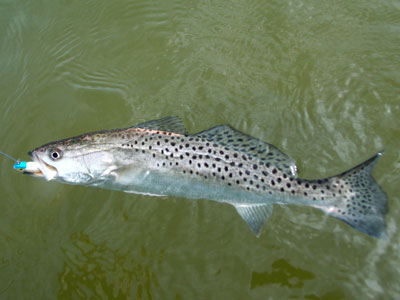 North Carolina is known for its saltwater fishing opportunities. Anglers will find a variety of options including pier and surf fishing, inshore fishing, and offshore fishing.
Uniquely located along the Mid Atlantic Bight, North Carolina's climate is heavily influenced by the Gulf Stream.
North Carolina's Outer Banks region is famous for its surf fishing and offshore fishing. Surf fishermen land red drum, black drum, striped bass, bluefish, flounder, and other gamefish. Smaller surf species include roundheads, spot, croakers, and blowfish.
South of Cape Hatteras, the area known as the Crystal Coast is noted for its surf fishing beaches, near shore fisheries for king mackerel, cobia, and other species.
Together, Albemarle Sound and Pamlico Sound contain a wide range of inshore fishing opportunities. Both estuaries are famous for their speckled trout fisheries. In many areas, southern flounder are taken by rod and reel as well as gigging.
North Carolina's major rivers include the Roanoke, Neuse, and Cape Fear. North Carolina rivers are visited by a variety of saltwater fish as well as anadromous fish species such as American shad, striped bass, river herring, sturgeon, and others.
Related Information