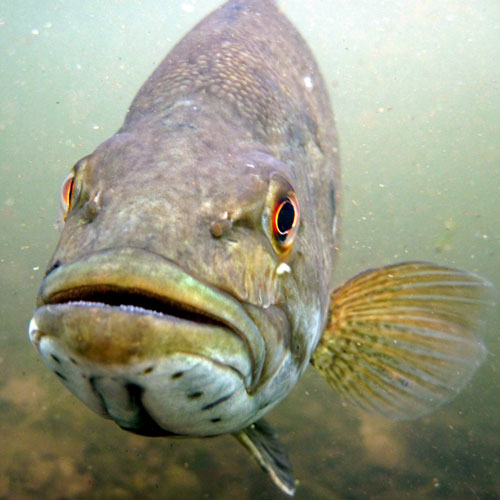 Pennsylvania, like many of its neighboring Mid Atlantic states, has an abundance of streams, lakes, reservoirs, ponds, rivers, and creeks that are suitable for freshwater fishing.
Several Pennsylvania lakes support outstanding fisheries. In the Northwest, Lake Erie offers some of the best freshwater fishing in the nation.
During spring, smallmouth bass fishing is popular along the Lake Erie shoreline. From fall through spring, anglers are drawn to Erie and nearby areas to pursue steelhead that migrate up streams from Lake Erie.
In Southwestern Pennsylvania, the Youghiogheny River Reservoir, Youghiogheny River tailwater, Monongahela River, and other waterways contain a variety of sport fish.
Raystown Lake is one of the best impoundments in the Mid Atlantic region for landlocked striped bass fishing.
Near Reading, Blue Marsh Lake noted for its black bass, musky, walleye, panfish, and others. Below the Blue Marsh Lake stilling basin, the Tulpehocken Creek tailwater (The Tully) is considered one of the best trout fisheries in southeastern Pennsylvania.
For fly-fishing enthusiasts, Pennsylvania has hundreds of miles of cold water streams that are populated with native brook trout, the official state fish. In addition to native trout, streams and creeks throughout the state are stocked with rainbow and brown trout.
Often overlooked by anglers, hundreds of warm water streams and creeks throughout Pennsylvania support populations of smallmouth bass, largemouth bass, rock bass, redbreast sunfish, green sunfish, bluegills, pumpkinseed, channel catfish, bullheads, carp, white perch, redfin pickerel, suckers, fallfish, American eels, and other fish species.
In eastern Pennsylvania, the Susquehanna River is recognized for its smallmouth bass fisheries. The Delaware River is also famous, especially for its spring runs of American shad and hickory shad.
Pennsylvania is one of several Mid Atlantic states that have established populations of northern snakeheads. In Pennsylvania, snakeheads are found in the Schuylkill and Delaware river watersheds.
Around 2018, anglers began catching snakeheads in Octoraro Creek, which flows into the Susquehanna River below Conowingo dam. Northern snakeheads are known to reached the Susquehanna River above Conowingo Dam, via fish lifts that are intended to move migratory fish species upriver.
Related Information