Maryland Freshwater Fishing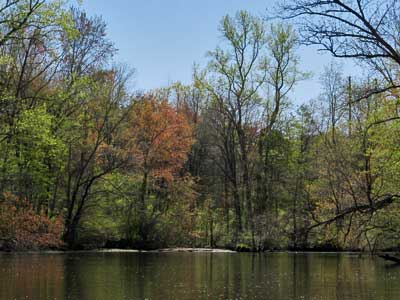 In Maryland, anglers enjoy an incredible variety of freshwater fishing opportunities. Within the state are hundreds of trout streams, lakes, reservoirs, ponds, rivers, and creeks that sustain populations of freshwater fish. Several Maryland rivers are nationally recognized for their largemouth bass and smallmouth bass fisheries.
Maryland freshwater anglers also catch black crappie, rock bass, sunfish, white perch, walleye, yellow perch, rainbow trout, brook trout, brown trout, lake trout, chain pickerel, northern pike, musky, catfish, striped bass, white bass, American shad, hickory shad, river herring, longnose gar, and other species.
Maryland Lakes, Rivers, and Streams
Related Information
Maryland Largemouth Bass Fishing